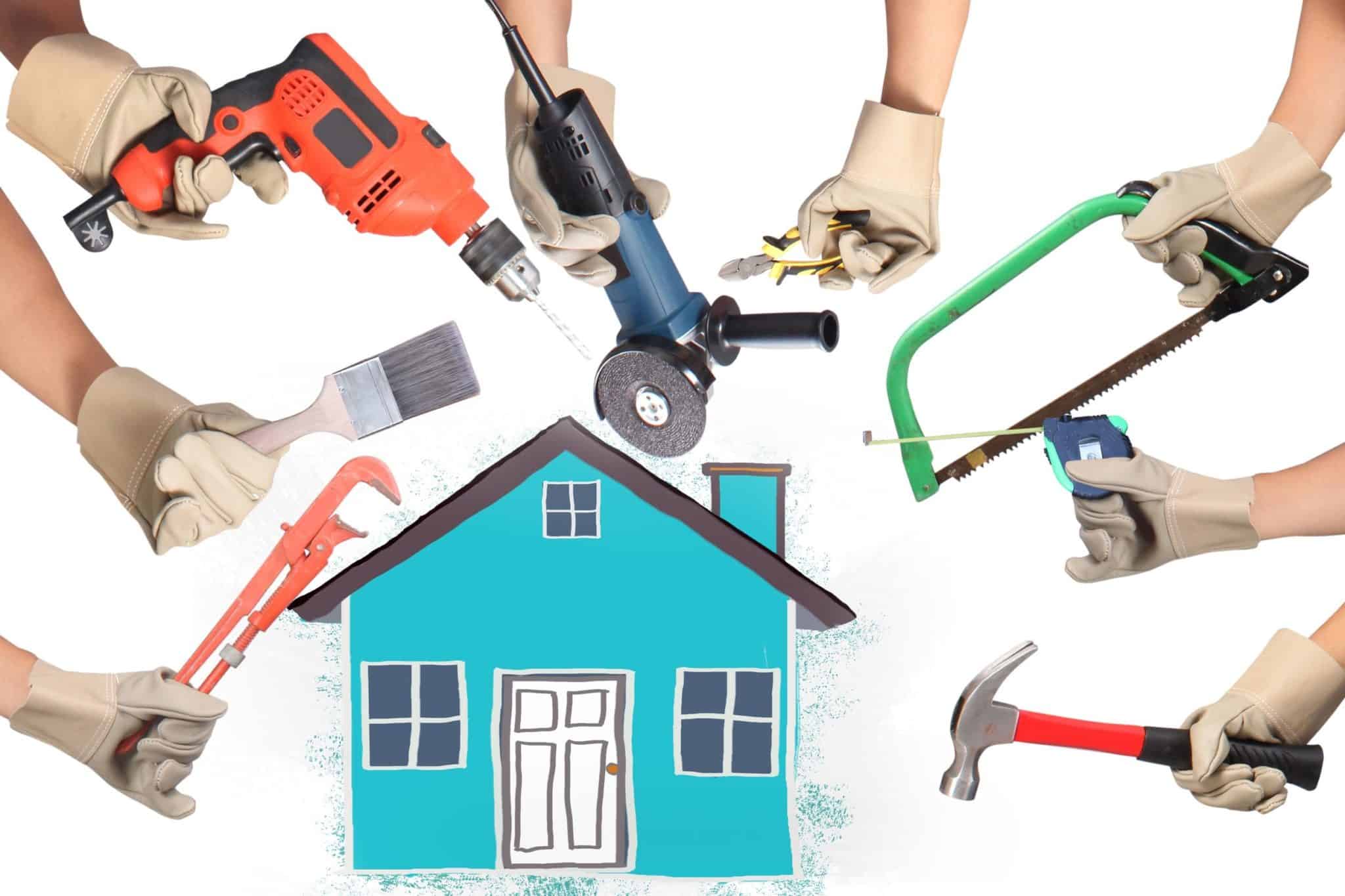 No one ever said that owning a house would be easy. In fact, it can actually be pretty exhausting. There's plenty of hard work and manual labour that goes in to keeping up with property maintenance. Sometimes even knowing where to begin feels daunting. By putting in some extra elbow grease now, you're saving yourself from a future filled with headaches and an empty wallet due to things breaking down.

Not sure where to start? We developed a maintenance guide highlighting 4 important areas to stay on top of:
Keeping Up with Regular Roof Inspections
It's time to start thinking about your roof as more than just a shelter. Consider your roof as a huge investment that will help increase property value. By conducting regular inspections, you're lengthening out the life of your shelter while preventing damage from occurring. Some simple starter tips on proper inspection include cleaning out debris from gutters, keeping overhanging branches trimmed, replacing faulty shingles and paying attention to any possible water damage (hint: if you have a ceiling leak, you may want to investigate).
Staying on Top of Plumbing
Areas like bathrooms and kitchens are prone to excess moisture so it's important to always take precautionary measures. By making sure you're re-caulking sinks and tubs when needed, keeping the bathroom fan on during showers (and for about 15-30 minutes afterwards), repairing leaks from toilets, sinks or tubs, and keeping areas prone to moisture as dry as possible will all help prevent mold and mildew problems.
Ensuring Smoke and Carbon Monoxide Detectors are Functioning
Proper placement of smoke and carbon monoxide detectors could aid in saving the lives of your household members. Smoke detectors should be installed on the ceiling of each floor level. Because smoke rises and attempts to escape, try placing your detector near entry ways or stairwells, preferably in close proximity to the kitchen. As an extra safety precaution, good practice is to also install detectors near each bedroom which helps provide maximum protection.

As for carbon monoxide detectors, they should be placed away from fuel burning appliances and humid areas. The safest area of installation is near bedrooms and for extra protection, on every floor level and near every sleeping area. Read the manufacturer instructions on exact area of placement.

There's plenty of regulations and requirements associated with smoke and carbon monoxide detectors so for 100% accuracy, it's wise to check with the local fire department.

Changing Furnace Filters when Needed
If you have a disposable furnace filter, regularly replacing them will help prevent malfunction. Research what size filter you'll need, what MERV rating it requires and what type of filter you want. Before replacing it, always ensure your furnace is turned off. The product you buy will have instructions on how to properly do the switch. Noticing lots of hair or dust when you remove it? Vacuum around the area before inserting the new filter. Once you're finished, go ahead and turn the furnace back on.

Being a property owner can be costly and time-consuming. But by ignoring necessary maintenance, you could be setting yourself up for disastrous outcomes. If you have questions on ways to properly maintain your house, call Lloyd! He'll use his expertise to provide you with sound advice, tips and solutions! And of course, if you need inspection services, he offers that too!

Need the C4U Eyes? Lloyd doesn't break the rules for anyone and as a leading chief home inspector in BC, that means he follows industry requirements, government regulations and licensing codes of conduct to the letter. He offers unbiased, ethical and professional home inspections and building consultation services. Contact Lloyd from C4U Inspections today and he'll be happy to help you out.