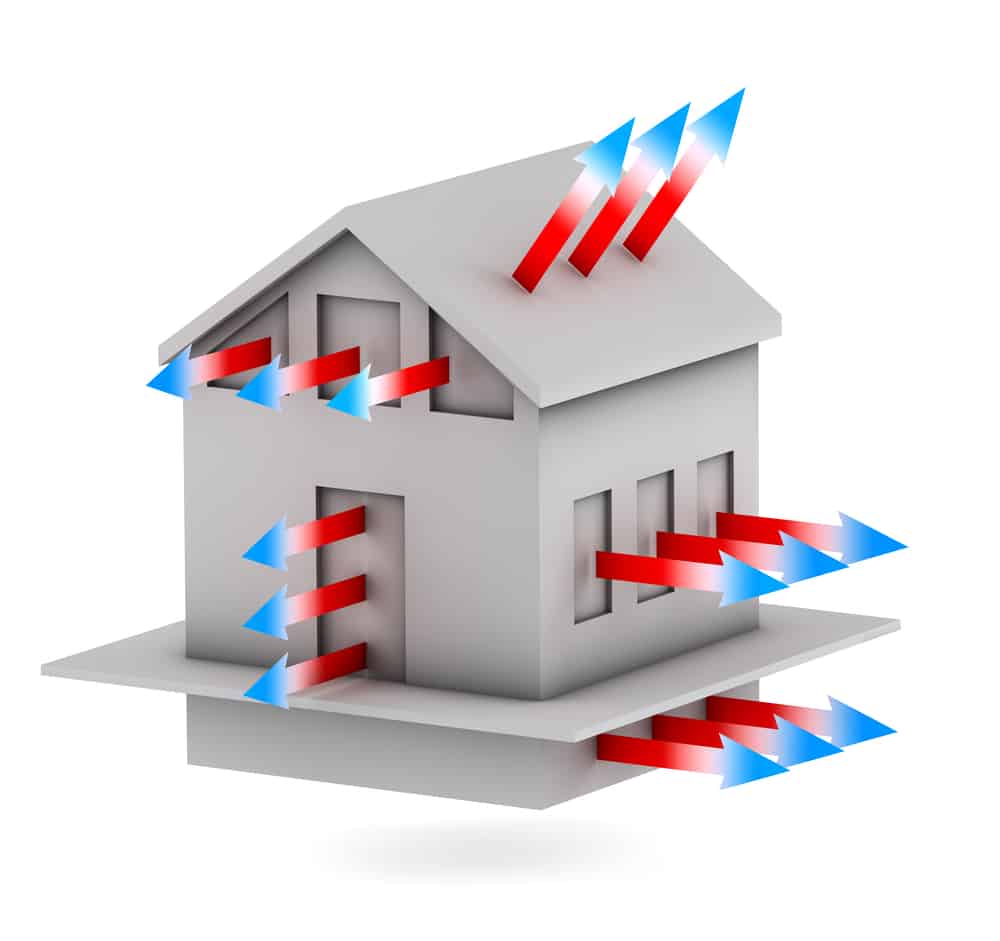 Energy bills seem to be an ongoing issue for everyone. Leaky drafts are avoidable problem that can affect your heating bills in the winter and your air conditioning in the summer time. C4U Inspections knows the obvious and hidden places to check for air seepage in your residential, commercial or strata environment. Avoid skyrocketing bills and book your home inspection so you can remain proactive in minimizing your drafts and maximizing your dollar.
Weatherstripping and Caulking
Cracks and openings can occur in your window and door foundations over time. Plumbing lines, the area around your electrical panel and even every household electricity socket can be common culprits of leaky air. Water damage and age can lead to shrinking and expanding and eventual cracks over time. Caulking your problem areas and filling obvious gaps is a great place to start. Weatherstripping placed around doors and windows can insulate space with foam based materials that minimize air transfer.
What about the less obvious places? Clients are often amazed when they hold a candle up to electrical wall sockets or near their "newer windows" to discover the flame dancing wildly as it detects a major draft. Wood fireplaces are another place to be aware of. Many fireplace dampers enable a huge amount of heat to escape even when they are closed. If you notice your furnace seems to be kicking on and off constantly this winter or are already dreading this year's upcoming air-conditioning bills; C4U Inspections on Springfield Road in Kelowna can help!
Recessed Lighting and Ceiling Fans
It is estimated that by simply amending your current air leaks, you can save up to 20% on your current energy bills! Now imagine upgrading to energy efficient light bulbs and appliances and see those savings increase even further. C4U Inspections offers years of experience with a personalized and friendly approach. Helping you determine the best way to maximize your property investment is our specialty. We proudly serve the Okanagan Valley and look forward to sharing our knowledge with each and every client.
Attics, Basements and Ceilings
It is easy to focus on our living spaces and where we commonly thrive when looking for energy seepage. However, crawl spaces, duct work, exhaust vents, attic entry points, electrical runs and chimney shafts compose a large portion of every building. C4U Inspections has the tools and the equipment to accurately and safely inspect these hard to reach locations to provide you with a complete report. While the home-savvy DIY expert can accomplish much of the detective work on their own, it takes a trained eye to evaluate all of your potential areas for air seepage. Book your home inspection with us today and let's make 2017 your most efficient year yet!
Call Lloyd for Your Kelowna Home Inspection Today
Helping you protect your investment is something C4U Inspections is passionate about. Proudly serving the Okanagan for over a decade, we are happy to assess your residential, commercial or strata development with quality home inspection services. Contact us for your home inspection today. Call (250) 212-4025