Our roofs are forced to work overtime during the winter. After being lashed by snow and rain, it's important that you make sure your roof hasn't suffered any damage once the snow clears. This is especially true if life got in the way and you didn't make time to inspect the roof and clear the gutters after fall.
Water infiltration will slowly destroy your walls, which is disastrous for the integrity of your home, and may result in a mold infestation, which can damage your health – and the health of your young children and elderly friends and family.
So, avoiding yet another inspection and hoping for the best is not worth the risk.
What is a Roof Inspection?
Roof inspections assess the integrity of a roof so we can work out how long it will last, whether there are any current issues, what issues might arise in the future, and when it might need to be replaced.
Roof inspectors have been trained to determine the lifespan of a roof without pulling up shingles or tiles or walking on the roof. They know what to look for and where to look for it, so the process of a professional roof inspection is hassle-free.
How to do a Roof Inspection After Winter
If you want to do a roof inspection yourself, you might start inside your home. Look for signs of water damage, including mold, mildew, leaks, water stains, and even peeling paint. If your property is showing any of these signs, it might be best to contact a professional inspector to be sure you get to the root of the problem quickly.
If not, you should inspect the roof from each side of the house to ensure your roof inspection is thorough and complete. That means moving the ladder to each side of the house, or at least strategic points, so you can properly assess its condition. Don't walk on the roof.
6 Things to Check in a Roof Inspection After Winter
Here's what to check for when you're inspecting the roof's exterior:
Gutters and Downspouts
Overflowing gutters and clogged downspouts can cause water to pool. The resulting damage to and leaks in your home can be severe. So, be sure to check that they're free of debris.
Also, check the seals around the drain are intact and functioning properly.
Moss or Fungus
Check for any moss or fungus growing on the roof. It will need to be removed at some point – and sooner is better than later.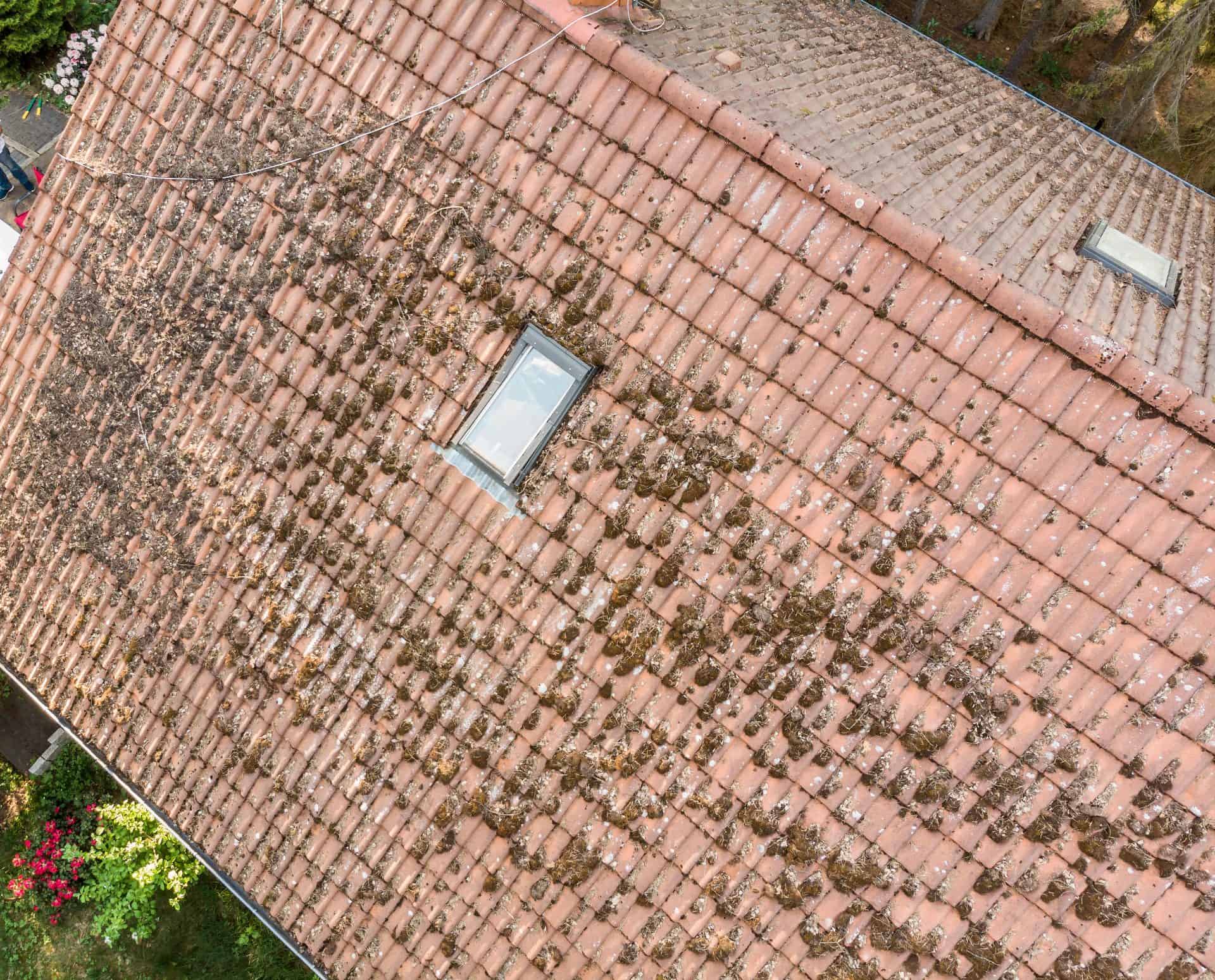 Shingles
Check that shingles are in place, undamaged, and aren't shedding a lot of sand-like granules.
Soffits and Fascia
Checked these for signs of ageing or damage, including peeling paint, missing nails, cracking, rot, and holes.
Chimney
Check for cracks, warping, and any signs that smoke is escaping through joints or the liner.
Here's a more comprehensive chimney inspection guide for further information.
Flashings
Flashings are the metal or rubber coverings for interruptions in the roof plane, like chimneys and vent pipes. Check these for damage and ensure that any damage is promptly repaired.
When to Call a Professional Roof Inspector
Not every roof inspection needs to be completed by a professional. In fact, it's a great idea to keep an eye on your roof (and your home in general) year-round so you notice any changes that might be cause for concern.
It's probably time to call in some help from a professional roof inspector (like us!) if you:
Aren't comfortable getting up a ladder;
Don't know what you're looking for;
Think you've found signs of damage but you're not sure;
Know (or suspect) your roof is ageing;
Find roofing granules similar to sand in your gutters; or
Have rust or holes around your chimney flashing.
A damaged or rotten roof can cost you significantly more to repair or replace than it might have otherwise.
Finally, if you aren't sure what you're doing – do not walk on your roof. The risk to your life is not worth it. Call someone who knows what they're doing.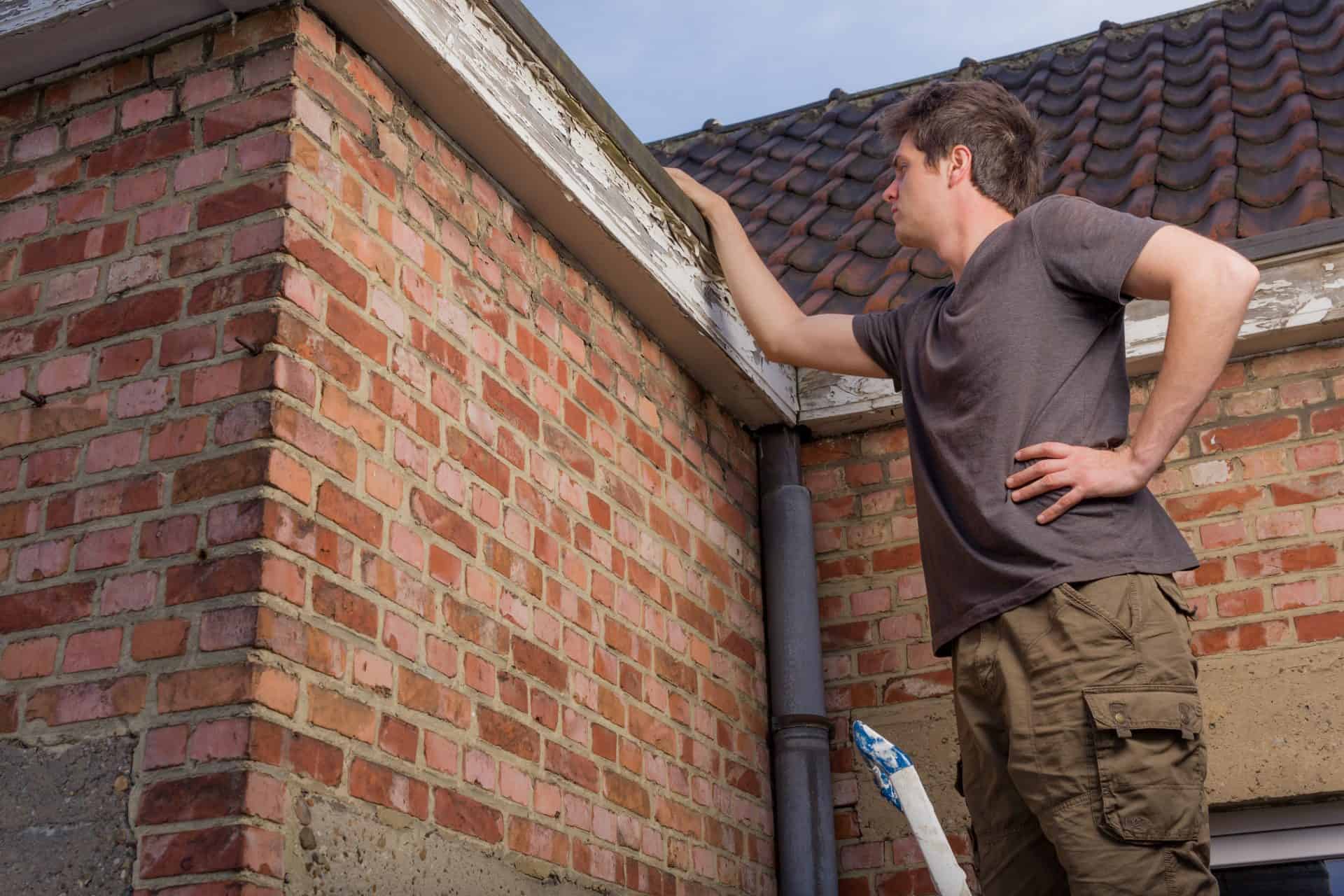 Hire a Professional Roof Inspector Trusted in Kelowna and the Okanagan
Relying on C4U Inspections for your professional roof inspection can save you thousands.
We are trusted professionals with industry expertise and years of experience under our belts. Our inspections are hassle-free and high-quality.