Kelowna Home Inspection Services
A Kelowna home inspection is the best investment you can make because it will not only prevent you and your family from facing financial stress and health issues, but it may also protect you from buying a damaged house that turns out to be a very bad investment. When you schedule your inspection, a home inspector in Kelowna will come to your house and perform a series of detailed tests to determine if there are any health hazards in your house or any issues that require immediate attention.
There are other tests for you house, like the radon detection test or the home warranty inspection. Also, if you live in a condo controlled by a strata corporation, our professional home inspectors can help you with the building depreciation report and the strata contingency fund report. Just contact Lloyd Kenzle for more details and get informed about the state of your house. Information is power and proper preparation for the future can save you a lot of trouble.
Updated: November 11, 2016
---
---
Building Inspection
Professional, Respected and Certified
Kelowna – Vernon – Penticton
Experienced, Respected and Certified Kelowna Home Inspector
Home Inspections and Commercial Reviews throughout the Thompson-Okanagan Region
Are you looking for a home inspector you can trust to perform a quality assessment of a residential or commercial building? Then you're in the right place. With over 1300 inspections to Lloyd's name, he's easily the most trusted and most reliable of all the residential Inspectors in Kelowna. You will receive a thorough inspection or review of your home, strata or business to ensure you are fully aware of any problems that may exist. You're in good hands when you hire Lloyd.
People Trust C4U Inspections
"Our house wasn't selling mostly due to the look of the roof. We had a pre-inspection done by Lloyd and he did a fair assessment of our home. We were able to share that with a potential buyer who also spoke with Lloyd and our house sold the next day!!! Thanks so much to Lloyd we are able to get on to our new adventure!! Please feel free to use this as a testimonial!"
Karen and Geoff Luniw
---
"Lloyd recently performed inspection of our home for sale for the buyer. Lloyd is professional, friendly and very knowledgeable about the work he performs. I know in our case time was of the essence and Lloyd passed with flying colors."
Julie Bradshaw
---
"Lloyd is very thorough and precise. He is reliable and personable.
I feel confident recommending his services as I know he provides great service at reasonable prices. Lloyd is also very personable and a pleasure to work with."
Arlene Rannelli
Our Services
Residential
Home Insurance Inspection
Home Warranty Inspection
Commercial
Maintenance Inspection
Strata Cost Planning
Specialized
Other Services
Property Clean Up
Home Wealth Reports
Home Maintenance Schedules
Home Inspection Rates
1,500 point, quality guaranteed inspection. Each report is private, certified and comes with legal documents.
Starting at $489*
*While most homes qualify for our standard rate, price may increase depending on home size and age
Who is Lloyd Kenzle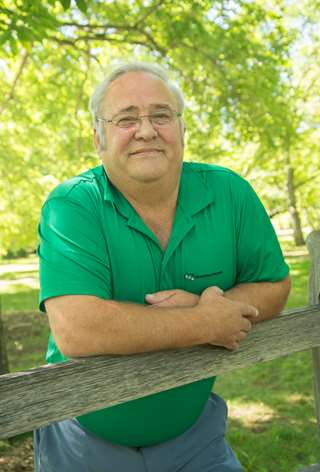 Lloyd has a solid reputation for unbiased and accurate reporting. He's got a reputation for being honest and helping out everyone he can. He always offers advice, and reminds all customers, "you've got us for life". Lloyd happily provides ongoing support and he's only a phone call away. With over 1,300 inspections to date, Lloyd knows how to find the issues other inspectors miss. If there's a problem, he'll find it so you know exactly what to expect when you're buying or maintaining a home.
Licensed under Business Practices & Consumer Protection Authority license #47652

C4U's industry membership and certification includes:
Consumer Protection BC • InterNACHI • CMHC & SCHL • ASTTBC • IAC2-RADON-MOLD • ARPC.ca • CHOA
When you want the best, hire C4U Inspections